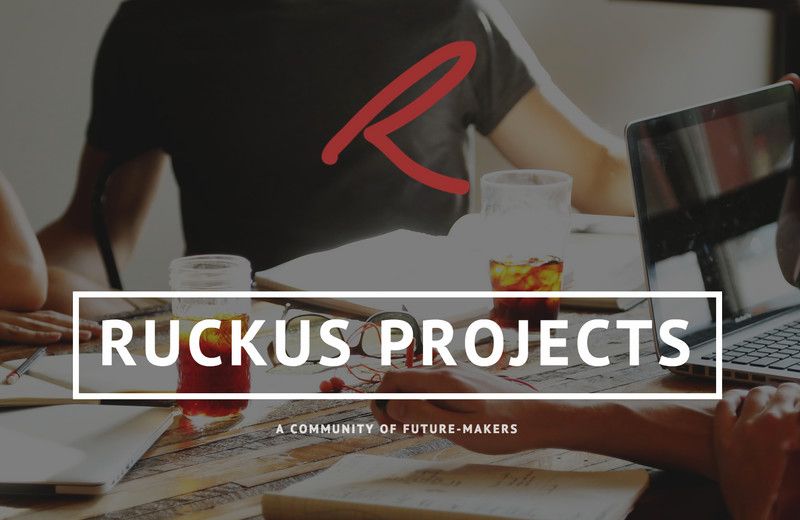 Ruckus Projects Application
Ruckus Projects is a community of future-makers coming together to launch projects that matter. Induction into the community is completed through a 3 month project accelerator designed to help you take your idea from dream to reality.
Projects are defined as anything that solves a problem or creates beauty in Los Angeles - it could be starting a business, non-profit, community group, pop-up event, or anything else you can dream up to make an impact. 
Throughout the 3 month process, you will receive individualized coaching from facilitators that will guide and connect you to the experiences, resources, mentors, and expertise that you'll need to make your idea a reality. This may include connecting you to developers, designers, growth-hackers, business development/finance specialists, GIS experts, experience designers, social impact consultants, accountants, lawyers, and more.  
Along the way you will pitch your idea in front of other LA change-makers to receive feedback, create and release a project preview video, and ultimately ship a minimum viable product/service/experience to your target audience.
You should expect to commit 3-4 hours per week to meetings, workshops, and working groups with fellow members. You should also be ready to commit another 5-10 hours per week at minimum to your project. Ruckus Projects is designed for after-hours difference makers so all meetings will be scheduled on nights and weekends.
The program will include a community membership at the Impact HUB LA along with connections to both the local and global HUB community (learn more at 
http://impacthubla.com/
).
Interested in joining? Submit an early interest application below for our August 2016 cohort. 
Apply Early Now!